April 1st, 2009 by flanews
Rain couldn't put a damper on the Miami-Dade Days at the state capital.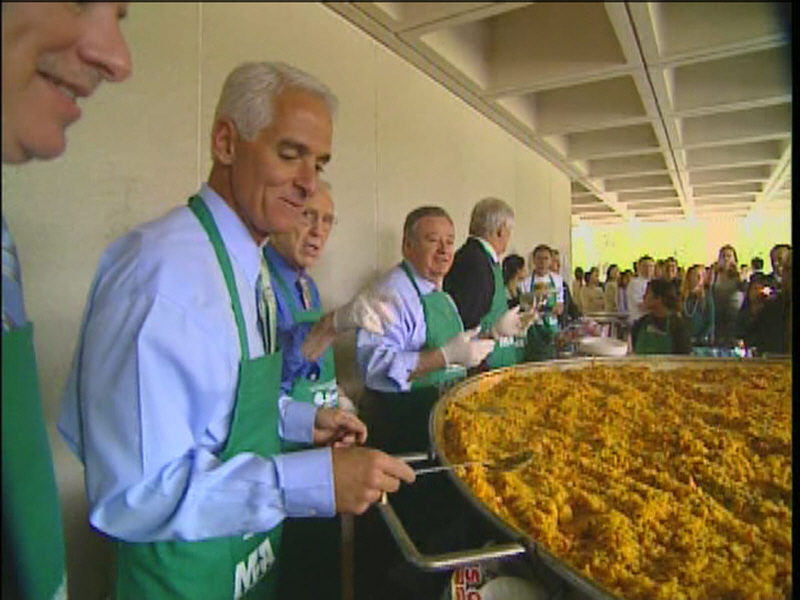 For the second day in a row, rain poured from the sky in Tallahassee. The world's largest skillet of paella was once again the center of attention. Cooks moved the paella under an awning at the House Office Building to keep it from turning into soup. The paella traditionally serves 3,000 people. Dade County Days is a chance for city and county leaders to meet with lawmakers and talk about the most important issues facing the county.
Posted in Charlie Crist, Legislature, State News |

No Comments »