April 20th, 2009 by flanews
Drastic differences in the House and Senate's budget proposals could force lawmakers to extend the legislative session.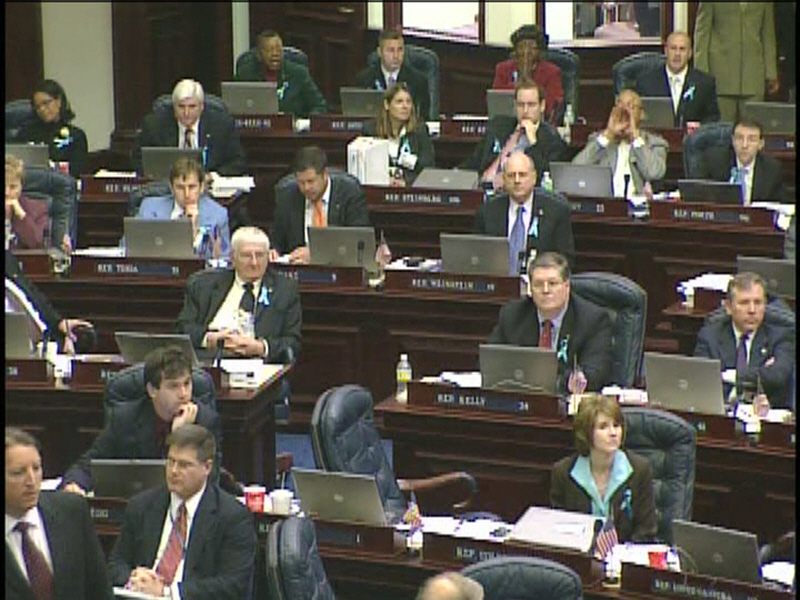 A joint meeting to begin hashing out the differences was canceled Monday to give each chamber more time to review the proposals. The Senate bill is about a half a billion dollars higher than the House proposal. It also relies more heavily on gambling money and higher cigarette taxes. House Budget Chairman David Rivera says his chamber is ready to negotiate.
"All the issues involve revenues and expenditures. There is nothing that is necessary off the table. I think everything is under discussion and that's the biggest part of having good faith negotiation making sure you're open to those types of discussions," said Rivera.
Governor Crist says with a three billion dollars budget shortfall the state can't afford to waist money extending session.
"I think that people are anxious to wrap up and get done on time; that saves the taxpayers money when the legislature finishes on time and I think they will get there," said Crist.
The governor is asking lawmakers include two billion federal stimulus dollars that is waiting in limbo in their budget. If Florida is denied the money, lawmakers would have to call a special session to make up the shortfall.
Posted in Charlie Crist, Gambling, Legislature, State Budget, State News, Taxes |

1 Comment »