July 28th, 2009 by flanews
Former House Speaker Ray Sansom is asking legislative leaders to push back a scheduled ethics hearing against him.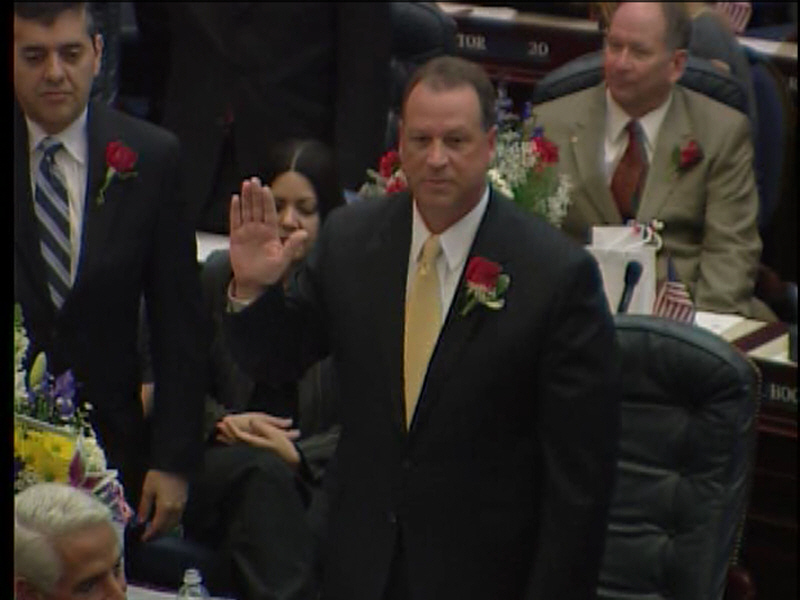 Sansom also faces criminal charges for funneling 25 million state dollars to Northwest Florida State College. Six million was to be used to build an airplane hanger for a political contributor. Before Sansom faces the court he's scheduled to face a House committee that could vote to remove him from office. House Speaker Larry Cretul was asked if Sansom's situation was causing a distraction.
"'Do you think that he should resign and spare the House all this trouble,' saked a reporter 'There's a process in place right now. The panel has been appointed. Chairman Galvano has scheduled a meeting on August 4th I think. And I won't comment any further than that,' Cretul replied. 'Would you prefer not to do this,' the reporter asked. 'Well again there is a process in place. We will follow the process,'" said Cretul
The House Committee is scheduled to meet August 4th. Sansom's court case is scheduled for September 29th.
Posted in Legislature, State News |

1 Comment »