August 19th, 2009 by flanews
Governor Charlie Crist has his hands full finding a replacement of US Senator Mel Martinez.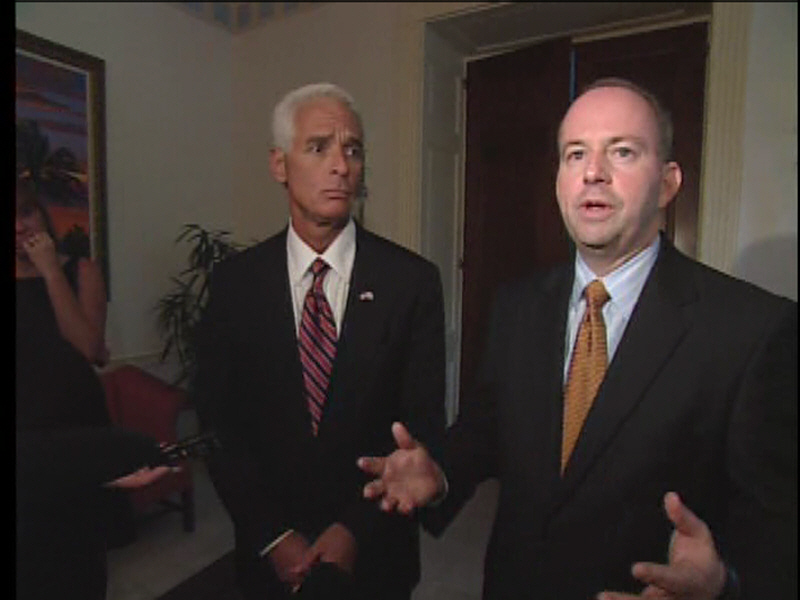 Crist interviewed representative Jennifer Carroll and University of North Florida President John Delaney this morning in Jacksonville. This afternoon Crist interviewed his former Chief of Staff and campaign director George Lemieux. Lemieux is a close friend of the governor's and more than likely won't run against Crist to keep the seat in 2010.
"I see myself as a Charlie Crist Republican, as a person who would approach government as a problem solver, I believe in less government, less spending, less taxes, more freedom, and I think the Charlie Crist way of staying with your principals, but still trying to solve problems for the people is the way we need to address things in Washington," said Lemieux.
Crist is trying to have the seat filled by September 8th, when Congress reconvenes in Washington DC.
Posted in Charlie Crist, State News |

No Comments »