September 21st, 2009 by flanews
Slither over Giant Burmese Python; there's a new king of the Everglades: The African Rock Python.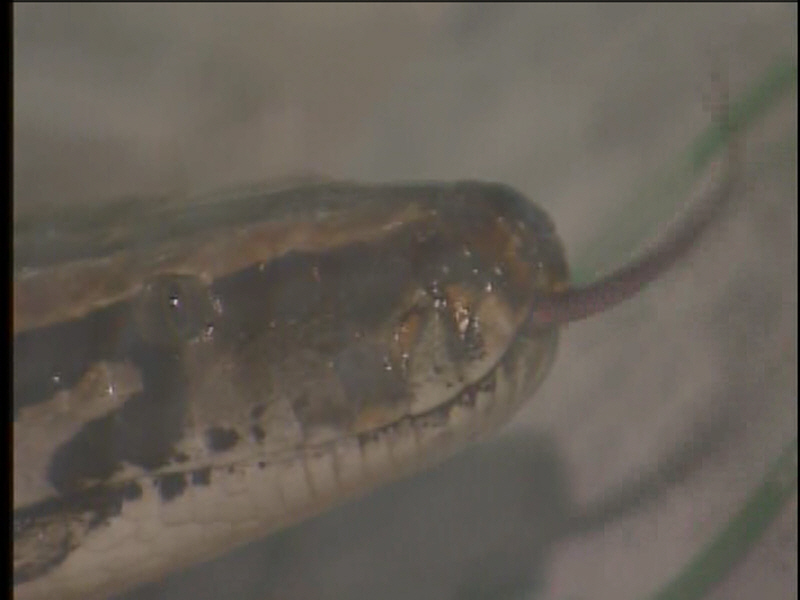 The snake has recently popped onto the Florida Fish and Wildlife Commission's radar after a cluster of them were found in Miami-Dade County earlier this summer. Several magazines and newspapers have reported that the snake is more aggressive than its Burmese cousin. FWC spokeswoman Pat Behnke said the snakes are more aggressive, only when humans try to catch them, but there is no evidence to prove they are anymore dangerous than Burmese pythons.
"We knew that there have been some captures and sightings in a neighborhood, there has been four since November 2008, in a neighborhood west of Miami. We have been working with the South Florida Water Management District to allow our permit holders on state managed lands to catch reptiles of concern. We've worked with South Florida Water Management so they can go onto the property that backs up to these residential areas and are looking for them. The good news is we learned about this much sooner than we did the Burmese pythons and so we will have a handle on it and there is no reason to believe these are snakes that are in the wild. Most likely they have escaped from somewhere," said Behnke.
The African Rock Python can grow to lengths exceeding 12 feet, but aren't believed to get as large as Burmese pythons that can grow to 16 feet in the wild and over 20 feet captivity. There are an estimated 100,000 Burmese pythons in the wild; FWC doesn't believe there are near as many African Rock Pythons in the Everglades.
Posted in State News, Wildlife |

4 Comments »