September 29th, 2009 by flanews
Florida's Chief Financial Officer is calling for more oversight into how the State Board of Administration handles its 110 billion dollar investment portfolio.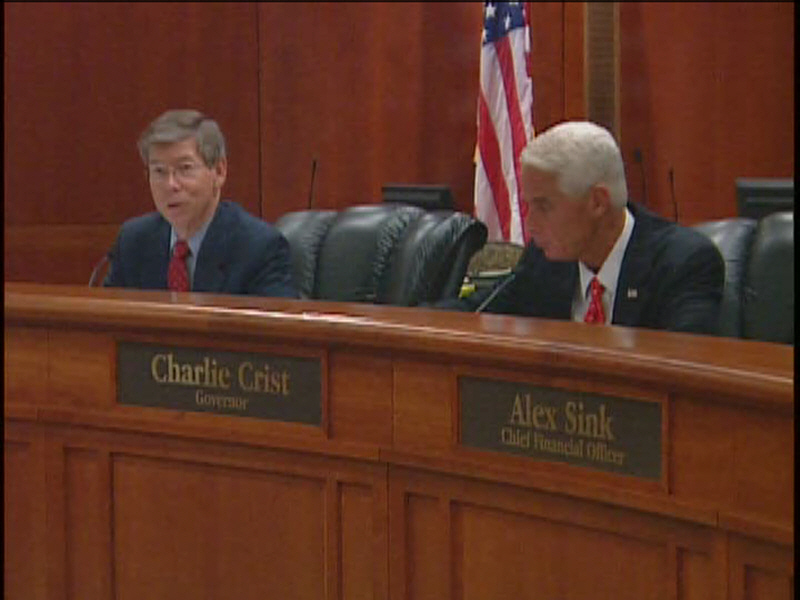 The SBA invests state pension dollars, and recently lost billions when the stock market tanked. Right now a three panel board made up of the governor, attorney general and chief financial officer oversee the SBA. CFO Alex Sink says the panel needs more members and more experience.
"It's Florida. We ought to expect ourselves to have the very best run, the best governance, the best run pension plan in the country and part of that should be a requirement to have annual fiduciary training for ourselves as board members. I'm including myself in the group, as well as the other advisory boards that we operate under," said Sink.
Sink made a motion to expand the board at its meeting this morning. The governor and Attorney General overrode the motion, suggesting the more time is needed to consider the request.
Posted in Cabinet, Charlie Crist, State News |

No Comments »