December 17th, 2009 by Mike Vasilinda
After 22 hours of deliberations over three days, a jury in Tallahassee has found Deneilo Bradshaw guilty of first degree murder in the death of 23-year-old police informant Rachel Hoffman. As Mike Vasilinda tells us, the next question for jurors is whether to recommend life or death.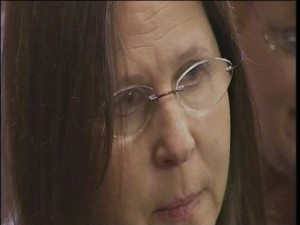 The verdict came on what would have been Rachel Hoffman's 25 birthday.
"The jury finds the defendant, Deneilo Bradshaw, guilty as charged."
Family friends say Rachel's mother, Margie Weiss's first thought was for the family of Deneilo Bradshaw, reportedly saying "I know what it is like to lose a child." Afterwards, she still appeared stunned.
Reporter: How would this day have been different?
"I would have been releasing 25 butterflies to celebrate her birthday," Weiss said.
Prosecutors declined comment, for now.
Deneilo's step father prayed, while his mother said he got a fair trial. But his step father isn't so sure.
"This boy didn't do what they said he did," stepfather Karey Freeman said. "He might have been guilty of something, but he wasn't guilty of that. He wasn't guilty of what he was charged with."
"I'll stand here before you as a mother to tell any mother, that you trust God for your children," Bradshaw's mother Judiana Freeman said. "Because today is a day where I can stand and say, beyond a shadow of a doubt, that God is still God and I love my son."
After deliberating for 22 hours over three days, the jury will be back friday, to recommend life or death.
A second defendant won't go on trial until October.
Posted in Criminal Justice, State News |

No Comments »