February 3rd, 2010 by flanews
Lawmakers are calling on Governor Charlie Crist to trash his current budget proposal and start from scratch.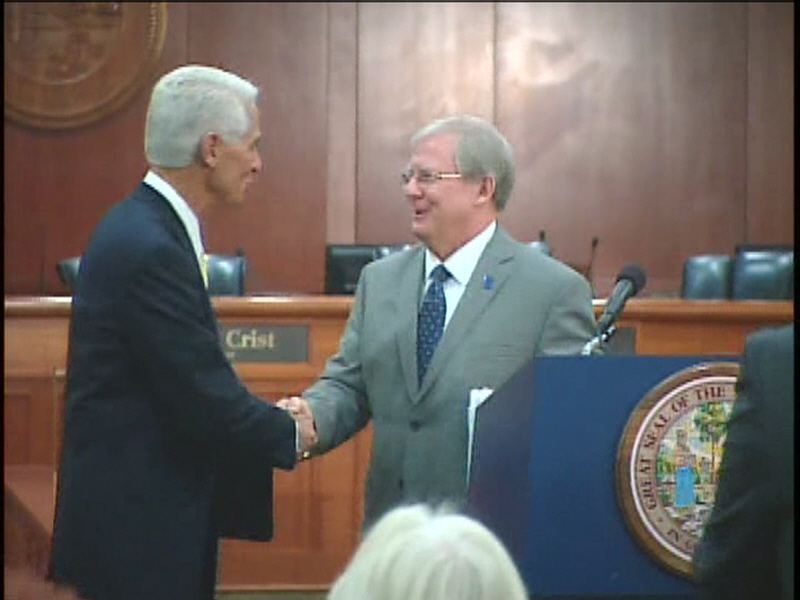 Crist's spending plan increases state spending and relies heavily on dubious revenues. The plan would boost funding for education and give two billion dollars to community colleges, at a time when lawmakers are preparing to make cuts. Despite heavy criticism of his plan Crist says he believes his budget is workable.
"I think we have an optimistic view of things but I've had very good conversations with the members of the House and the Senate and I respect their ability and their constitutional duty to appropriate and to go through this process. We're a team around here. You know, just because we present a budget doesn't mean that they have to accept it. I think it's a good ebb and a flow and I look forward to the process as we go forward," said Crist.
Some legislators claim Crist created an overly optimistic budget to help him in his U.S. Senate campaign. They say he's trying to prove that Florida is coming out of the recession while he is governor. Lawmakers will likely turn their up their noses at his spending plan and start their own budget from scratch.
Posted in Charlie Crist, Legislature, State Budget, State News |

No Comments »