February 11th, 2010 by flanews
The state's 24 regional workforce offices are preparing for another tough year.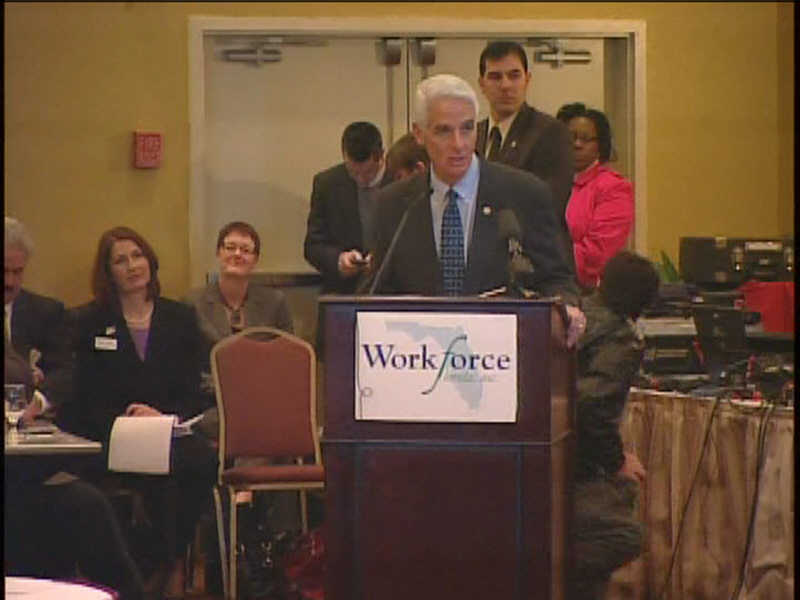 The offices are located across the state. Their mission: help people find jobs. The state's unemployment rate is at 11.8 percent and is expected to climb. Governor Charlie Crist addressed the Workforce Board of Directors in Tallahassee today. Crist says the economy is turning and the stimulus package is working.
"The stimulus package has helped immensely. The latest figures is around 87-thousand people would be out of work if it wasn't for the stimulus. 20-thousand of those are educators in schools though out Florida. I dare say the impact that would have on children, so I think it is very important and very helpful," said Crist.
Crist isn't just relying on the stimulus package for relief. He's asking lawmakers to approve more tax breaks for businesses and the film industry to help create more jobs in Florida.
Posted in Charlie Crist, Economy, Unemployment |

No Comments »