April 28th, 2010 by flanews
State leaders are back at the drawing board to figure out how to secure millions of federal dollar for education.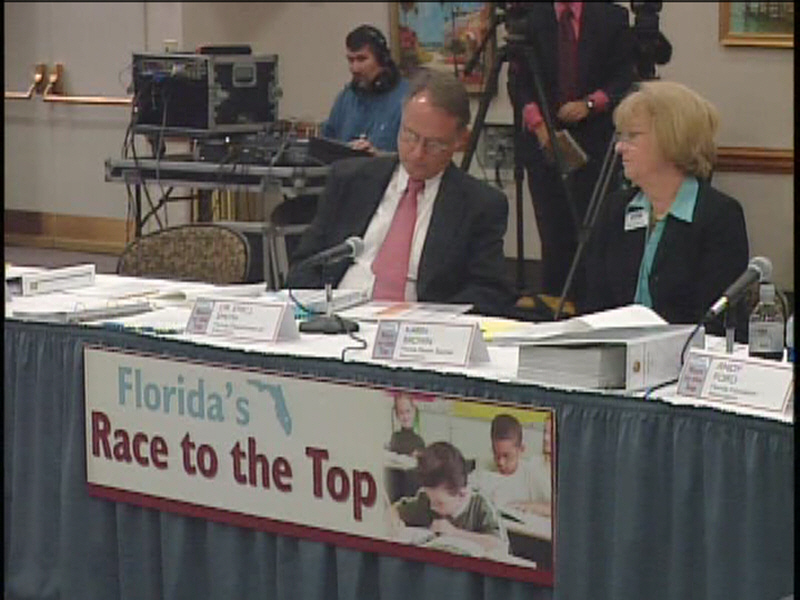 Florida lost the first round of the Race to the Top competition earlier this year. Race to the Top is a federal program awarding states that adopt standards like merit pay in an effort to improve the country's education system. Florida lost out earlier this year, after the US Department of Education said the state's education reform plan lacked teacher input. Crist told the Race to the Top Board this morning, educators will get more of a say in the process this go round.
"Now we move forward together to do what's right for the children first and when we do that we can't lose. We can't lose," said Crist.
The main piece education reform legislation that lack teacher input was Senate Bill Six. Crist vetoed the bill and outrages high ranking Florida Republicans. Now the state has six weeks to submit its education reform plan to put Florida in contention for the remaining 3.4 billion federal dollars.
Posted in Charlie Crist, Education, Legislature, State Budget, State News |

No Comments »