May 10th, 2010 by flanews
The state has assembled a team of former attorneys general to help Floridians who suffer damages from the oil slick and investigate a possible suit against BP.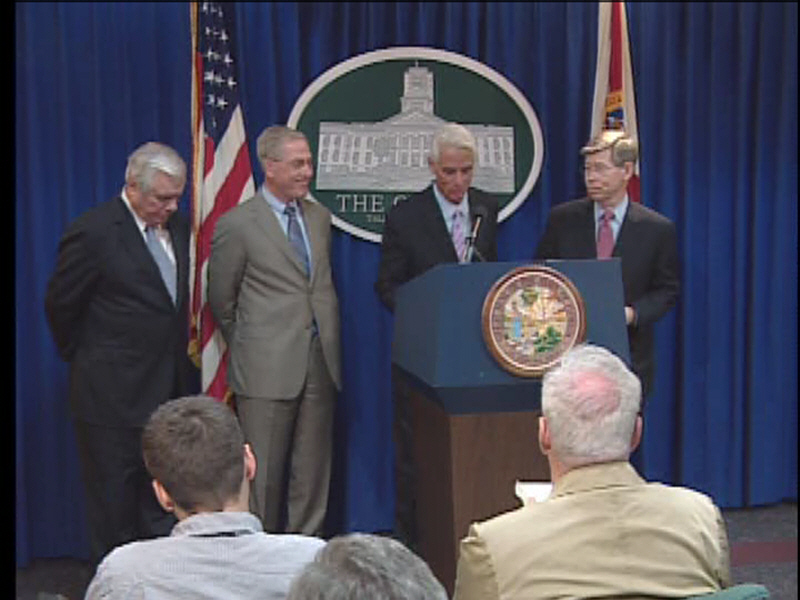 Governor Charlie Crist and Attorney General Bill McCollum announced the formation of a legal advisory council today in Tallahassee. Former Attorneys General Jim Smith and Bob Butterworth are heading up the efforts. Butterworth hopes everyone is treated fairly so the state doesn't have to sue BP.
"We would hope by putting together this special advisory team, that as General McCollum stated, we could let the people know what they need to know in order to get compensated, we would hope by the end of the day there would be no litigation," said Butterworth.
The team is still forming. People with questions about loss of business or damages should still call the AG's office at 866-966-7226.
Posted in Economy, Environment, McCollum, Oil Drilling, State News, Wildlife |

No Comments »