May 13th, 2010 by flanews
Legislation headed to the governor's desk will put Charlie Crist in a bind. Lawmakers sent the governor a bill mandating ultrasounds for women seeking an abortion.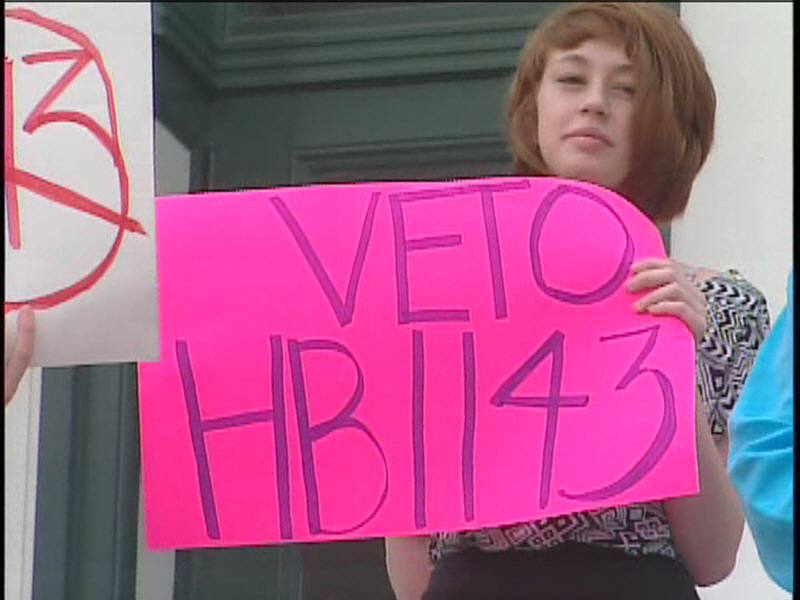 If Crist signs the bill, he'll please anti-abortion groups, while upsetting pro-choice voters and women like Michelle Fortier, the director of the North Florida Women's Health Counseling Center. She is upset that the bill would require rape victims to tell their doctor about their attack before they could opt out of the ultrasound.
"Require a women to produce evidence that she was the victim of rape, incest, domestic violence, or human trafficking in order undergo an abortion is cruel and forces a woman to relive a traumatic experience. This bill is nothing more than a politically driven attempt to further restrict access to abortion," said Fortier.
A news conference was held on the steps of the Historic State Capitol today, by Planned Parenthood, Democratic lawmakers, and opponents of the bill. They're asking Crist to veto the legislation, while a massive email, phone call, and letter writing campaign is under way by supporters of the legislation.
Posted in Legislature, Politics, State News |

No Comments »