May 21st, 2010 by flanews
670 people who died in car crashes in Florida last year weren't wearing a safety belt.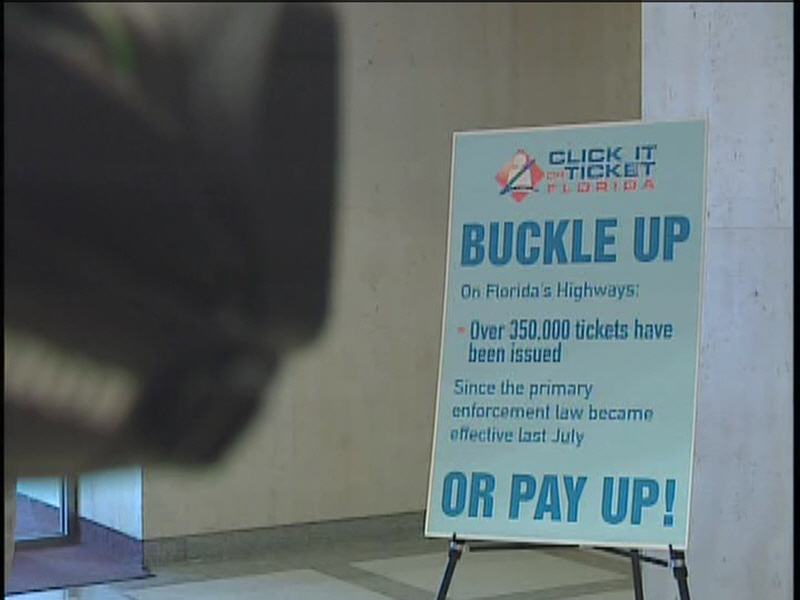 Law enforcement agencies across the state are ramping up efforts to curb the number of deaths on Florida road, though the Click-it-or-Ticket campaign. The campaign begins Monday and last through June 6th. Florida Highway Patrol Captain Mark Welch says not bucking up is a dangerous decision.
"We have a cooperative effort with a single goal in mind; to save lives. Wearing your safety belt is easy and it costs you nothing. Not wearing your safety belt can cost you a ticket, but even more it can cost you your life," said Welch.
Last year the state legislature passed a law allowing police officers to pull over drivers who aren't buckled up, since then 350-thousand seatbelt tickets have been handed out to drivers who aren't buckled up.
Posted in State News, Transportation |

No Comments »