June 3rd, 2010 by flanews
A Florida football star turned drug dealer can now vote and serve on a jury after nearly a decade without his civil rights, thanks to one of the games most famous coaches.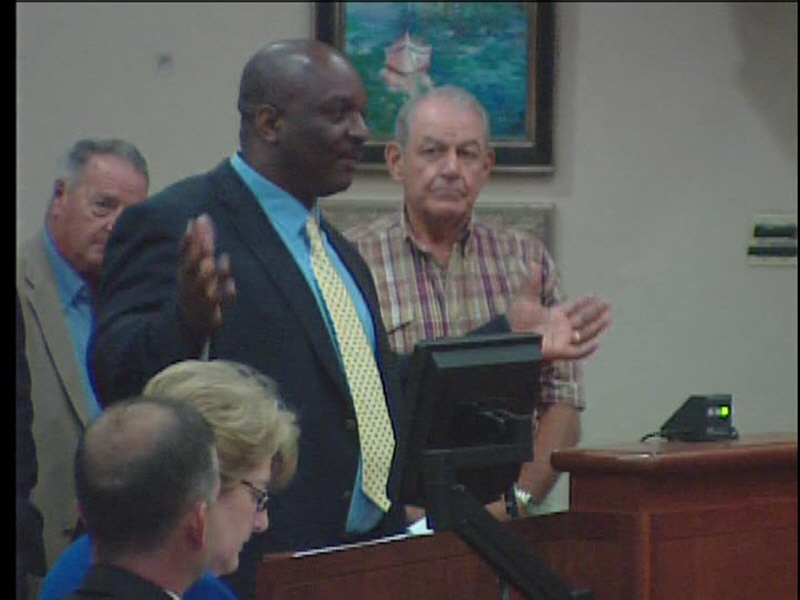 Sammie Smith, a FSU and later Miami Dolphin's running back asked the state clemency board to restore his civil rights Thursday morning. Smith was arrested in 1995 for drug trafficking, but many family and friends came to the meeting claiming he turned his life around. Among them retired FSU football coach Bobby Bowden.
"When I recruited him he was the best football player in the country. And he played that way when he was at Florida State, but not only that he was a good kid. When we go after players, we evaluate them. Character's big, but as you know you are going to miss on some, but we didn't miss on him, he's got good character," said Bowden.
After Smith's rights were restored he thanked his former coach.
"It took a lot of patients for him to come here today, you know he's retired, and he is still the nurturer and he is still being a father to former players and his own kids so I just thank him so much for coming out today," said Smith.
Smith played for the Seminoles from 1985-89 when he was drafted by the Dolphins. He played three seasons in Miami, before being arrested for drug trafficking. Smith hopes his mistakes will help teach others the importance of staying on the right side of the law.
Posted in Criminal Justice, State News |

No Comments »