February 8th, 2012 by flanews
Fifteen prison chaplains from South Florida are asking the legislature to move forward with privatization plans.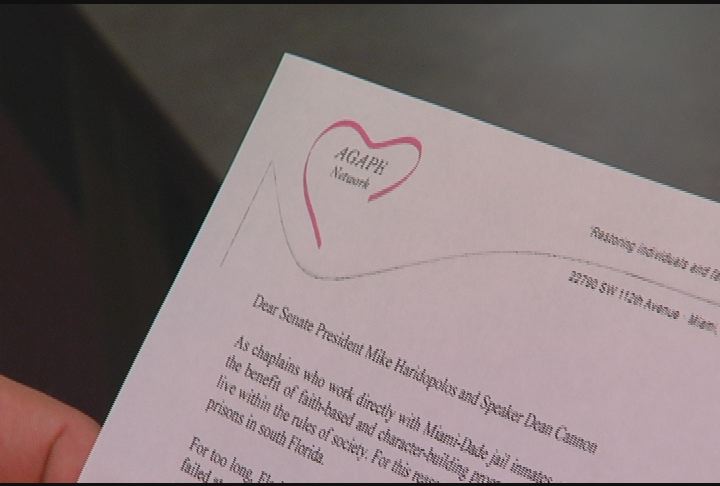 The chaplains delivered letters to the House Speaker and Senate President today. Claudio Perez, president of South Florida Jail Ministries says privatizing the prisons will give faith groups more freedom to implement religious programs.
"The faith community is excited because everyone realizes it's an important part of the rehabilitation of an inmate. That's why our mission statement says restore inmates and families to psychological, social, physical and spiritual health," said Perez.
Perez argues, competition will give private prisons more motivation to rehabilitate inmates. Opponents say private prisons will have less of a motive to rehabilitate inmates because inmates are customers and they'll want them to keep coming back.
Posted in State News |

1 Comment »