May 22nd, 2013 by flanews
It's been four days since a winning Powerball Lottery ticket was sold in Zephyrhills. Now people are waiting for that lucky ticket holder to come forward.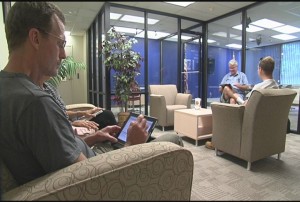 Media crews have been holding out for the winner to come forward at the Florida Lottery Headquarters in Tallahassee. The winner of the 590-point-5 million dollar ticket was sold at a Publix Grocery Store.
It is the largest single ticket in U-S history.
Secretary of the Florida Lottery, Cindy O'Connell says they are excited to see who that winner is, "We all very excited to meet our winner, winners or the entity that will soon, I hope very soon come and claim their winning jackpot prize."
This is the sixth time there has been a Powerball winner in the state since Floridians were able to play.
Posted in State News |

4 Comments »