May 24th, 2013 by flanews
After a year of low achievement scores in Florida classrooms, the Department of Education announced an upward climb for students.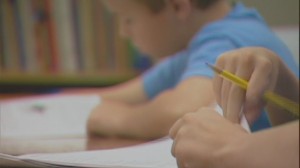 According to the released results in Writing and third-grade reading and math, student performance increased. Even with stricter expectations.
In the last two years the state has moved from 11th to 6th for overall quality with the education system and Florida 4th graders boasting some of the highest reading scores globally.
Department of Education spokesman Joe Follick says the state will look at the results and see where they need to improve.
"This is good news," said Dept. of Education spokesman Joe Follick. "We're going to use these test results the same way parents should. Which is celebrate over gains, see where we need to improve; and work with districts and schools to keep improving."
More test results will be sent out in the next few weeks.
Posted in State News |

27 Comments »