February 15th, 2017 by Mike Vasilinda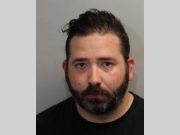 Michael Chmielewski, who supervised pages and messengers for the Florida House of Representatives Clerk's Office has been arrested on two counts of Obscene Communications and travel to meet a minor.
Chmielewski was arrested Monday. The House Speakers office says he was terminated immediately, his computer locked and given to the Dept of Law Enforcement. In addition to supervising pages and messengers, he gave tours of the House Chamber and was active in a civics education program. Anyone with pertinent knowledge is asked to call the Department of Law Enforcement or the House Sergeant of Arms at 850.717.5700.
Posted in State News |

No Comments »