February 22nd, 2017 by Mike Vasilinda
Women who develop emotional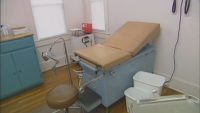 scars or are injured could sue their doctors up to ten years later under a bill that has cleared it's second committee. Sponsor Erin Grall says the legislature needs to speak for women who won't speak for themselves.
"So there are plenty of times we will be asked to speak on behalf of people who have no voice. And that is who this bill addresses. Nothing changes from a clinical perspective, it the physician is performing the procedure with the competence and skill that's required" is how Sponsor Grall explained the bill to members.
The legislation has had two close votes. today's was 9-7 and was taken only after an additional member was added to the panel to vote in favor of the bill.
Posted in State News |

No Comments »