March 13th, 2017 by Mike Vasilinda
Six Florida Counties (Hernando, Pasco, Hillsborough, Pinellas, Palm Beach, and Broward) could soon have 90 days to remove ordinances on their books relating to helping federal officials in immigrations cases, Currently, the six counties require an arrest warrant or deportation order before providing resources. But legislation being heard by a House Sub-committee this afternoon in the state Capitol would require every jurisdiction to help federal immigration authorities when requested says sponsor Larry Metz.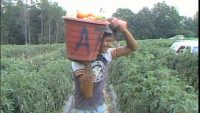 "We're not creating any duty on the part of state or local government officials to proactively go out and enforce the law. we're simply saying when requests are made for immigration enforcement cooperation, that it would be the policy the state of Florida for state and local government entities to provide that cooperation and if they  fail to do so that there's consequences for that" Metz said before the meeting.
If the legislation is signed into law and the counties refuse to comply, they could be fined between a thousand and five thousand dollars a day and face the possibility of losing state grants in aid for five years.
Posted in State News |

No Comments »