June 21st, 2017 by Mike Vasilinda
When you go to your doctor, most people sign a form allowing the doctor to bill the charges directly to your insurance company (if you are lucky enough to have one). The same thing often takes place when it comes to home repairs, but as Mike Vasilinda tells us, claims of abuse in the assignments are about to raise insurance rates in Florida.
Water remediation and remodeling contractors likely paid a finders fee to get the work to repair these flooded homes. The extra fee drives up the overall bill.
The contractors are doing what doctors do. They ask you to sign a form so the insurance company pays them. It's called assignment of benefits or AOB.
When an insurance company balks at repair costs, contractors sue. If they get a penny more than the company originally offered, the insurer, by law, must also pay their attorneys fees.
The problem is primarily in South Florida, but spreading north. The States Insurance Commissioner says those law suits are going to cost you more, soon.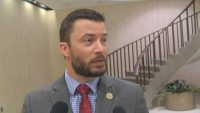 "Rate increases could be as much as ten percent if this is unaddressed" says Insurance Commissioner David Altmaier.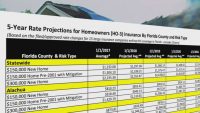 On average the owner of a hundred fifty thousand dollar new home will be paying 65 dollars more for insurance next year…by 2022, that number jumps to 350 dollars a year.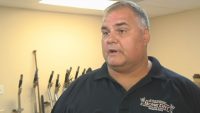 "Well, I think it's manufactured crisis" says  Jeff Grant of the Florida Assn of Restoration Specialists. He has been calling for his industry to be regulated.
"I think if you regulate us, gets rid of all the riffraff in our industry. You have to be background checked, and the majority of these issues goes away" says Grant.
The number of AOB lawsuits has skyrocketed. From 400 a decade ago to more than 40 thousand this year.
In addition to water remediation and remodeling contractors, insurance regulators say they are seeing fraud in windshield and roofing repair.
Posted in State News |

No Comments »