September 9th, 2017 by Mike Vasilinda
As Irma's landfall becomes imminent, Mike Vasilinda tells us one of the most important things you can do is collect all your important papers and keep them safe and dry.
For most people, their home is their single biggest asset. This is what governor Rick Scott has been saying every day this week.
"Remember, we can rebuild your home, but we can not rebuild your life" say Scott.
After safety, the first thing homeowners evacuating, or staying can do, says insurance expert Fred Karlinski, is too keep important papers safe.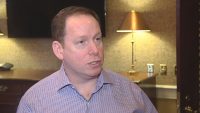 "Insurance papers. Life papers. Passports, marriage certificates, things like that" advises Karlinski.
Next on the list: Document the house. Inside and out.
"Insurance experts say the best thing you can do is document your belongings, then so something with the video. Don't leave it on your phone."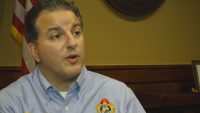 Chief Financial Officer Jimmy Patronis suggests emailing the photos or video to yourself.
"Put them in a virtual place. Who knows, you might lose your phone. The phone battery may be dead.  It may get water logged. who knows" says the CFO.
Michael Peltier with Citizens Insurance is advising customers not to sign a contract with anyone without first calling your agent or the company.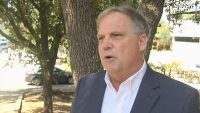 "The danger of signing something in haste is you don't know what you are signing. You may be signing away your rights to handle your own claim, and we don't think that's a good idea" says the Citizen's Spokesman.
CFO Patronis says two hundred thousand insurance adjusters are now on standby.
"They'll create little villages, we'll create one to go out there to help the outreach of connecting people together and filing the claims process to get them back to some normalcy" says Patronis.
In the end, everyones advice mirrors the Governor's. Be safe first, worry about everything else later.
Posted in State News |

No Comments »