September 29th, 2017 by Mike Vasilinda
A massive investigation into city government contracting in the state Capitol has been underway for since 2015, and as Mike Vasilinda tells us, those close to the investigation say the first indictments could come as early as November.
Two subpoenas seeking development records were delivered to City Hall in June. A third subpoena, naming Commissioner Scott Maddox, dropped in early September.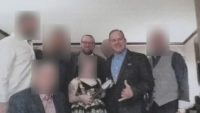 Days later a picture of Maddox, a developer, and undercover FBI agents in Las Vegas surfaced. Tallahassee Mayor Andrew Gillum, who is running for Governor, was also photographed with the agents on a boat in New York City.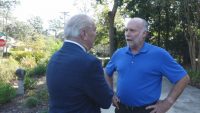 Commissioner Gil Ziffer who has not been named in any documents, still calls the investigation "distracting."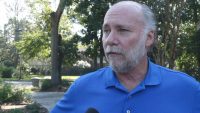 "Clearly there is cloud over us and everybody is aware of it and you can't help it. I mean, what can you do when somebody asks about it. But we still have a lot of things we need to deal with. we need to deal with the high crime issue" say Ziffer.
"Oh my god, it's real money" said one commissioner as Political activist Erwin Jackson showed up at a city commission meeting this week.  He was wearing a tee shirt with the letters FBI and he passed out stacks of hundred dollar bills.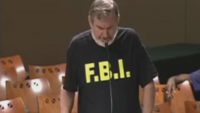 "That's the first time I've ever seen Scott Maddox throw a thousand dollar bribe on the floor" said at the meeting. On Friday, he defended the action.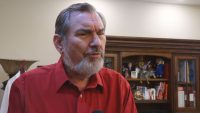 "Some People have to see things. And we're talking about corruption, and what do you mean by corruption? I put on a visual display about what corruption" Jackson told us.
The city has already turned over ninety thousand documents, and more are on the way.
The story gets more interesting. Former Tallahassee FBI agent Josh Doyle, during an job interview with the Florida Bar, laid out the details of an eeriely similar extensive investigation.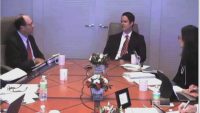 "Which we had an investigative team of about 25 people" Doyle told the Bar interviewers in April.
A Federal grand jury meets November 3rd.
Tallahassee City Commissioner Scott Maddox is the past chairman of the Florida League of Cities. He ran statewide for Attorney General and Agriculture Commissioner. He also made a brief run for Governor.
Posted in State News |

No Comments »