November 20th, 2017 by Mike Vasilinda
Florida's 67 elections supervisors are continuing to talk with Homeland Security and the FBI over attempts to hack the voter database in some counties during the 2016 election, and as Mike Vasilinda tells us, Governor Rick Scott is now proposing money for more security at both the state and local level.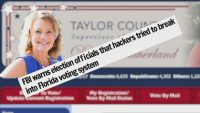 As many as a dozen of Florida's 67 elections supervisors got suspicious emails last summer and fall that could have lead to a breach of the voters database. None were successful says Ron Labasky, the attorney for the Supervisors.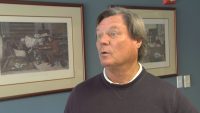 "Whatever the purpose of that, we don't really know" says Labasky.
Taylor County Supervisor Dana Southerland was on the warning call with the FBI and others last year. She is the Supervisors Association President.
"Did they tell you you were in danger of being hacked?" We asked.
I don't know that they used those words so to speak, but I think anytime you are dealing with electronics and computers, everybody is prone to something happening" says Southerland.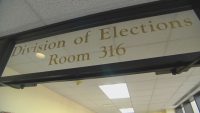 Governor Rick Scott is asking for a half million dollars to add five people at the state level. In an email, a spokesman for the Secretary of State told us: The Cybersecurity Unit will bolster current efforts and focus solely on cybersecurity for all of the department's mission critical system
Another 1 point nine million would go to local supervisors.
If the money were divided equally, it wold be just over twenty eight thousand dollars a county. that wold go a lot further in a small county than a big one."
"We're sorta going through a number of protocols" says Labasky "talking to the state, Department of State, and some of the Federal people who brought information forward to find out what is needed."
Final budget decisions are up to lawmakers, who could decide that supervisors need even more to make sure public confidence in elections isn't eroded.
In addition to cyber security money, the Governor is also asking for $800,000 to assist individuals with disabilities and more than $445,000 for election fraud prevention.
Posted in State News |

No Comments »