November 28th, 2017 by Mike Vasilinda
As the State Senate investigates harassment claims against a State Senator, a new report shows the state has spent 11 million dollars settling sexual harassment claims, mostly in the executive branch over the last 30 years. As Mike Vasilinda tells us, one veteran lawyer expects to see a hundred potential clients before the year is over.
The harassment payments go back to 1987, when the state legislature security paid 47 thousand dollars to analysts Kathy Jennings, who alleged improper touching.
"I said you know, Fred, come on, don't mess up my hair and he said I don't want to mess up your hair, I want to…."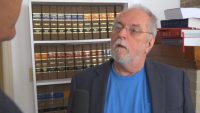 Rick Johnson was the woman's attorney. He still practices in the State Capitol and expects to see a hundred cases before the year is out.
Q:"How many instances go unreported to everyone that comes forward?"
"Oh, the vast majority, ten to one easily. Even that ones that come to me."
The only other documented legislative settlement was 20 years ago, when lawmakers paid out 165 thousand dollars.
State Senator Jack Latvala is currently being investigated for allegedly improperly touching lobbyists and staff members.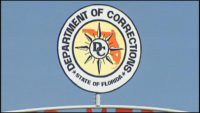 6 our of 10 cases the state has settled come from the department of Corrections. The state paid 1.3 million to nurses who filed a class action suit. Attorney Johnson says when a claim is filed against the state, its fights tooth and nail.
"It undermines their human resources department, which is saying that we don't put up with this and we encourage everybody to report it.
Earlier they year, Governor Rick Scott signed lHouse Bill 397, making it easier for sexual harassment to be reported.
The Governor's office also asked us to tell you, only 2 percent of the claims paid were under his watch since taking office.
Posted in State News |

No Comments »