November 29th, 2017 by Mike Vasilinda
A woman dubbed the "killer babysitter" was turned down for parole today. As Mike Vasilinda tells us, her murders of five children in Florida more than two decades ago had parents everywhere questioning whether it was safe to leave their kids with a babysitter.
Christine Falling was just 19 when she plead guilty to killing three children. In exchange, the state didn't pursue charges for two other kids who died in her care, and it didn't seek the death penalty. The charges may never have been filed is she hadn't confessed.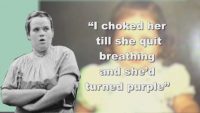 "I choked here till she quit breathing and she'd turned purple" Falling said in the confession.
As a child, Falling reportedly strangled or dropped cats from high places to test their 9 lives. Her stepfather, Jessie Falling, who adopted her at age 4 was bewildered.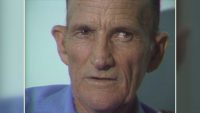 "Because she was a lover of children. I still say that" the stepfather told us in the fall of 1982.
Falling also later confessed to killing a 70 your old man her first day on the job as his housekeeper.
By law, Falling remains eligible for parole. But prosecutor Joy Powell from Perry told the review panel that the so called baby sitter from hell deserved no mercy.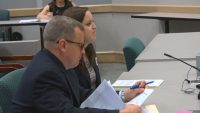 "This woman killed five babies, from age two months to four year old. She says she just did it the way she saw on TV. She says she doesn't know why she did it. Sometimes they cried and they made her mad. One time she just felt the urge" says Powell.
No one showed up on Falling's behalf,
The panel showed no mercy. Christine Fallings presumptive release date is 2254, likely long after she dies.
Falling gets another hearing in 7 years. But the question asked across the county in the wake of the deaths: can you trust your babysitter? Is as relevant today as it was 25 years ago.
Until the final death, the first four children who died as well as the 70 year old man were all thought to have died of natural causes.
Posted in State News |

No Comments »