December 19th, 2017 by Mike Vasilinda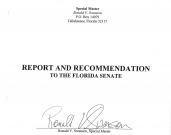 A weeks long investigation by a Special Master has found probably cause that a State Senator engaged in improper and unwanted verbal and physical contact with a Senate staffer, and as Mike Vasilinda tells us the report also recommends a criminal investigation into whether the Senate traded his vote for sexual favors.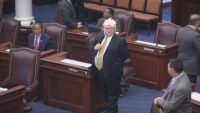 The Special Master, hired by the Senate, found probable cause that Senate aide Rachel Perrin Rogers was telling the truth when she accused Clearwater State Senator Jack Latvala of touching her inappropriately and that he used inappropriate verbal and non verbal behavior.
While the finding of probable cause on three allegations is certainly enough to trigger a hearing and perhaps even a resignation, the bombshell is an allegation that the Senator traded sex for the passage of legislation.
The special master wrote that accusations of the Senator trading sex for his vote be referred for a criminal investigation. Latvala Attorney Steve Andrews denied any quid pro quo arrangement.,
"We didn't expect that. I think the court interpreted the evidence that we did, but I can assure you that there's never been any quid pro quo relations with a lobbyist as alleged in that."
Q:"The Senator told you that?"
"Absolutely" said Andrews.
On December 4th, Latvala held a lengthy news conference, denying any wrongdoing.
"I don't do it and I'm not going to admit to something I didn't do" he old invited reporters.
In a statement, the accusers attorney says "we ask the leadership of the Florida Senate to immediately initiate a process to expel Senator Latvala."
That will remain an option if he doesn't resign first.
The accuser and her attorney did not respond to interview requests. But the accusers husband pointed us to his twitter page in which he said "I am ore proud of my wife today than any one I've ever known."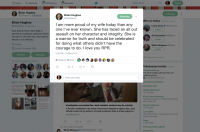 Posted in State News |

No Comments »