January 3rd, 2018 by Mike Vasilinda
Trials for two defendants accused in the murder for hire of an FSU Law Professor were supposed to start this month, but have now peen pushed back until later this year. The crime has been linked the ex wife's family in court documents, but as Mike Vasilinda tells us, arrests are not on the horizon.
Renowned FSU Law professor Dan Markel was gunned down in his driveway in July 2014. Almost two years late, police arrested two Miami men and accused them of murdering Markel for money.
One of the two. Luis Rivera, cut a deal and implicated co defendant Sigfredo Garcia and his girlfriend, Katie Magbanua.
"You are going to cooperate and testify truthfully" asked Judge James Hankinson during the plea hearing. "Do you understand that?"
"Yes Sir" said Rivera.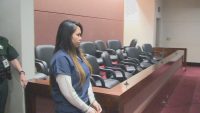 Magbanua was arrested in October 2016, accused of brokering the hit for Markel's ex wife's family. On Wednesday, her trial was set for this October. Her attorney, Tara Kawass says she hasn't seen her two children since being taken to jail.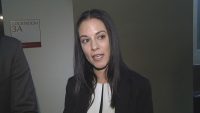 "No, she hasn't seen her kids, and you can image what it must be like to be incarnated for this long" says Kawass.
Prosecutor georgia Cappleman had hoped that after Rivera confessed and with Magbanua facing life without her two children, she would flip, and testify to prosecutors theory the hit money came from ex wife family.
"is it still your hope that she perhaps becomes ante witness?"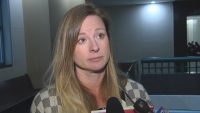 "That would be lovely, but I have little hope of that" Cappleman said after the hearing.
"Really"?
"un hun"
Asked is more arrests are likely, prosecutors said no comment.
An attorney for the family of the slain professor says in a statement
"With this latest delay, the Markels remain in agony.  Dan, their only son, was stolen from them more than three years ago.  …Throughout this horror, the Markels remain hopeful that they will one day see their grandsons again and that justice will be achieved.
The state wants to try both the hitman and his girlfriend together. It plans to appeal today's action setting separate dates.
Posted in State News |

No Comments »