January 24th, 2018 by Mike Vasilinda
Carrying a concealed weapon in a religious institution is illegal if the organization also operates a day care center or school, but as Mike Vasilinda tells us, lawmakers say after shootings in South Carolina and Texas, Churches no longer need to be gun free zones.
After two shooters claimed 35 lives in church shootings, Florida lawmakers want to make sure Churches in Florida are not gun free zones. Rep. Ross Spano (R-Tampa) says even his church has faced a dilemma.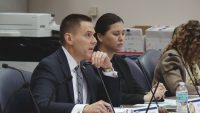 "We are faced with the unenviable decision of committing a third degree felony, or allowing allowing our congregants to protect themselves" Spano told committee members.
"The vulnerability of our churches is something this bill is simply seeking to reduce" says Sponsor Lawrence McClure.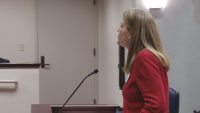 But Beth DuMond of Moms Demand Action against gun violence calle the legislation unnecessary.
"It's trying to solve a problem that does not exist" she told members.
But committee members pushed back.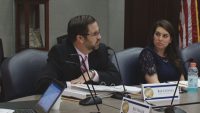 Rep. Chris Latvala ( R-Clearwater) asked:  "I believe you said this tries to fix a problem that doesn't exist and then you list a few churches where there have been mass shootings such as Charleston and Texas?"
"Yes"
"I don't see how  both of those can jive together."
NRA lobbyist Marion Hammer also pushed back.
"This bill is strictly about restoring the private property rights of churches, synagogue's and other religious institutions says Hammer"
In the end, the legislation passed overwhelmingly.
"The legislation only applies to churches that have either a day care center or operate a school.
Because churches and synagogue's have the final say, this legislation is considered one of the few gun bills considered likely to pass before lawmakers go home in March.
The Senate will hear it's companion legislation tomorrow morning.
Posted in State News |

No Comments »