February 12th, 2018 by Mike Vasilinda
Florida lawmakers usually criticize judges for being too lenient, but as Mike Vasilinda tells us, when it comes to hundreds of death cases, a legislative committee thinks the state's Supreme Court Justices are being too harsh.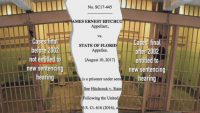 Just over a year ago, the Florida Supreme Court ruled that about half of the people on death row were entitled to be resentenced, but the other half, sentenced before 2002, were stuck with the sentence they got. Mark Schlakman is a Human Rights Attorney.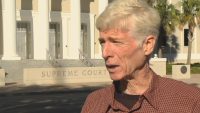 "These legal distinctions are while excepted and appropriate, are from a fundamental fairness perspective, spurious" says Schlakman.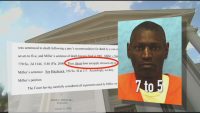 In 2001, Jacksonville killer David Miller was sent to death row by a vote of 7 to 5. His case is one 80 opinions released over the past few weeks, telling inmates convicted before 2002 that it doesn't matter their sentence was less than unanimous.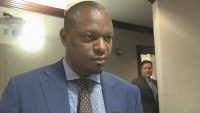 State Senator Ronald Bracy is the sponsor of legislation that would ask the court to order re-sentencing for every inmate who's non unanimous verdict put them on death row.
"I think that date of 2002 is arbitrary. And I don't think it's fair" says Bracy.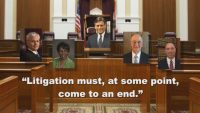 The Court's majority, has said in part, litigation must, at some point, come to an end.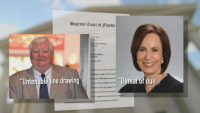 But two of the seven justices think the cutoff date isn't fair and have repeatedly said so in dissenting opinions.
Now A State Senate Committee is telling the court the same thing. Sen. Jeff Brandes (R-St. Petersburg) was one of three votes on the prevailing side.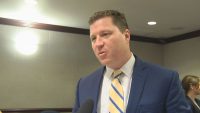 "A should equal A when it comes to justice. Setting an arbitrary date doesn't equal justice. I think we need to go back in time and say all of these cases that are similarly situated should be treated the same" Brandes told us after the vote."
If the admonition passes the Senate, it will likely die here in the House. Which has always wanted a ten-two jury verdict.
The fact a legislative committee sought to intervene is a message to the court that lawmakers are watching.
Every inmate on death row was found guilty by a unanimous jury, but very few were unanimous in the recommendation for death. The reason Florida's high Court choose the 2002 date is because that is when the U-S Supreme Court first ruled juries must play a unanimous role in sentencing someone to death.
Posted in State News |

No Comments »