February 14th, 2018 by Mike Vasilinda
Hundreds of millions of dollars is collected on hotel room stays every year to fund tourism advertising in Florida, but as Mike Vasilinda tells us, some lawmakers want to begin sing the bed tax money to fix some smelly problems.
Hotels in Florida collect between three and six percent extra each night on top of their quoted rate.
"We're here in Chicago where it's cold"  chimes a Visit Florida commercial playing up north.
The so called bed tax is used to fund tourism advertising and promotion.
"I'd rather be in Florida" says one of the people on camera.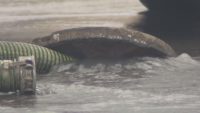 Advertising aside, State Senator Jeff Brandes thinks the bed tax cash should pay for things like broken sewer pipes that might keep tourists from coming.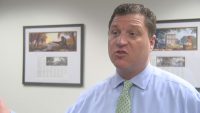 "And if they say we should spend our money on advertising, go spend the money on advertising, but if it's to spend out money on sewer pipes to upgrade our produce, let's spend our resources there" says Brandes.
The states hotel's are in an uproar. Carol Dover is the CEO of the FL Restaurant and Lodging Assn.
"Soon to be one hundred twenty million visitors. That is directly correlated to the amount of money we are spending on advertising."
"So losing it means less tourists?"
"Absolutely. Less tourists. Less jobs" Dover told us.
The legislation cleared the full House on Wednesday. Randy Fine is the House Sponsor.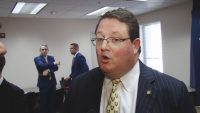 "If you need to build a road to get to the convention center, or put in sewage, or put in electric lines to get to the convention center, you certainly can do that" Fine says of the idea.
The state's hotel industry is worried about what they are calling mission creep.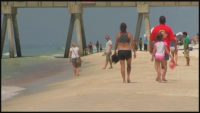 There has already been some mission creep…beach front counties can use the money for lifeguards and emergency services. Orlando's Mike Miller has voted no three times on the legislation in committee.
"It was not what the bill was originally designed to do, and that is advertising our state to other places" says Miller.
If approved, diverting the cash to infrastructure would require an an independent analysis conducted by a qualified expert on it's impact on tourism.
Posted in State News |

No Comments »