February 15th, 2018 by Mike Vasilinda
41 states and the District of Columbia give amnesty to participants reporting alcohol or drug overdose. Florida is about to join them. The measure cleared the Senate Rules Committee today after Sponsor Jeff Brandes told members it will result in more overdoses being reported before they become fatal.
"The primary reason call for help is not made is fear of arrest or police involvement. Research has shown that students who are aware a medical amnesty policy is in effect are two and a half times more likely to call for help while witnessing signs of alcohol poisoning than students who are students are expecting disciplinary actions" Brandes told the Senate Rules Committee.
The legislation's next stop is the full Senate.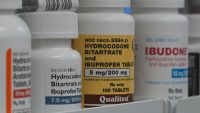 Posted in State News |

No Comments »