February 15th, 2018 by Mike Vasilinda
State funding for school safety has remained constant while enrollment has skyrocketed. But after yesterday's tragic shooting in South Florida, Mike Vasilinda tells us lawmakers are about to open the states checkbook.
Florida is spending 64.4 million this year on school safety. The amount hasn't increased in seven years, but there are now 308 thousand more students in classrooms.
Juhn Mixon represents Florida's School Administrators.
"That's caused school school districts to lay off security staff" says Mixon.
83 percent of the money goest to school resource officers, who by all accounts are catching potential problems before they explode.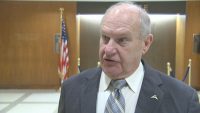 "We have a weapons related incident two out of every three days across Florida in a 180 day school year" adds Mixon.
Lawmakers were already squabbling over an increase for school safety. It looked bleak, until the Parkland shooting. Now all bets are off. Rob Bradley is the Senate Appropriations Chairman.
"And I can't even say that it necessarily won't happen again at this point, and I am tired of it. We are all tired of it" says Bradley.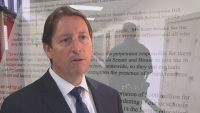 The incoming Senate President is proposing 100 million for mental health for schools, and more to harden them.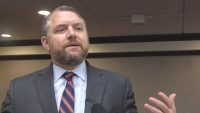 Bradley also wants to know how the assailant was able to buy a gun.
"If a nineteen year old who is mentally ill is able to obtain a gun, we need to review that, and determine what is happening in our system."
Even if there is more money for school safety, some lawmakers say that's still not going to be enough.
Three weeks ago a House subcommittee approved legislation calling for training and arming two people in every school.
" Double yes" voted on member.
But its gone nowhere. Dennis Baxley (R-Ocala) is the Senate sponsor.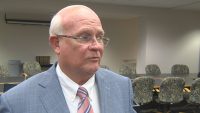 "And what really protects all of us is that an attacker doesn't know who is armed."
The Parkland shooting has at least sparked a conversation, the question, though, is whether it will spark legislative action.
In addition to money for resource officers, administrators want to up grade data mining software that an pick up potential threats on social media. They also say until public schools have the money to be safe, the sate should stop increasing voucher funding for private schools.
Posted in State News |

No Comments »