February 19th, 2018 by Mike Vasilinda
Don't tread on me became an early motto for the American revolution, and now as Mike Vasilinda tells us, Senate Bill 1776 seeks to remedy what many are calling an overreach by a local government.
Seven miles northwest of Miami, the City of Miami Springs told a couple who had grown vegetables in the front year for 17 years, to knock it off. Ari Bargil is the couples attorney.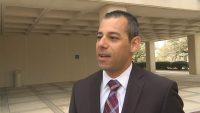 "Seems to me this was an attack on a lifestyle decision that she made to grow her own food. The city didn't like the look of it" he told us after testifying before the State Senate.
State Senator Rob Bradley isn't pleased.
"This is ridiculous" he told the Senate Rules Committee.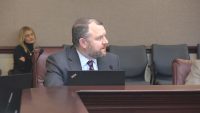 Bradley first heard about the garden ban at a delegation meeting hundreds of miles away.
"And when I found out about it, I got mad, so I filed a bill."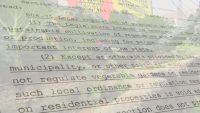 Now Senate Bill 1776 would keep local governments from banning front yard gardens.
The couple have lost their case in multiple courts. But, two weeks ago the Florida Supreme Court said the dispute was better settled by state lawmakers.
And it appears they will over the objection of the League of Cities. David Cruz tried to tell lawmakers the cities positions.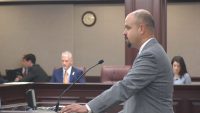 "You might have a situation where someone might grow corn in front of their house, and if you live next door to that house, that might affect your property values" says Cruz.
At this 100 year old feed and seed store in the shadows the Capitol, people planting their own vegetables didn't mince words.
"Sounds kind of dumb to me" one Gardner told us.
Sot: George Yont
Homeowner
"Too much government. Way too much government" says another.
Owner Stan Gramling is as incensed as everybody else.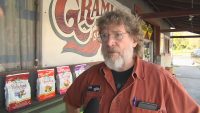 "You know, on your property, you need to be able to do what you're gonna do, without infringing on somebody else" says Gramling.
The message to local governments: Property rights reign supreme.
The legislation is now ready for a vote by the full State Senate.  The League of Cities did not have an estimate on how many cities could be effected if the legislation becomes law.
Posted in State News |

No Comments »