June 7th, 2018 by Mike Vasilinda
Should a judge disqualify themselves from a case because they are social media friends with one of the lawyers in a case they are deciding?
That's a question before the Florida Supreme Court, and the case should make judges everywhere nervous.
A Miami Circuit Judge was a Facebook friend of a local attorney.  
A company being sued by its former lawyers hired that attorney to help defend their case. 
The law firm asked the judge to recuse herself based on the Facebook friendship. She refused.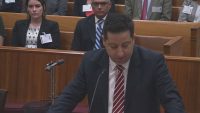 The lawyers seeking the disqualification say the friendship just doesn't look right.
"Because of the violation of the code of judicial conduct," said Maury Udell, the attorney representing the plaintiff. 
Two lower courts have already ruled against the law firm. 
Several justices suggested it could also be a loser at the state's high court.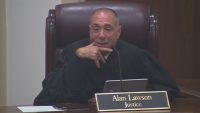 "I don't think its persuasive at all," said Justice Alan Lawson.
But Justice Barbara Pariente said the judge should have know better because of two previous opinions from a judicial ethics panel.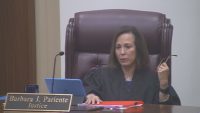 "I would have though that after these opinions, judges wold not have lawyers as Facebook friends," said Pariente.
The insurance company who hired the judge's lawyer friend told the court it has to trust judges.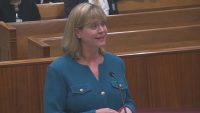 "Judges will abide by their oath that they will follow the cannons of judicial conduct as they have sworn to do," said Suzanne Labritt with USAA.
What the law firm didn't establish is that the judge and lawyer actually used Facebook to regularly communicate.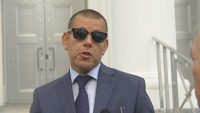 "Well, now we need to get more," said Attorney Reuvin Herssein. "So now, I need to know, what did the judge say to this Facebook friend. Did she discuss my case? I don't know."
Ironically, the case was streamed Live on Facebook.   
The court indicated news rules on using Facebook could be coming for all judges in the state. 
The justices made it clear they were not Facebook users. 
At stake in this case is several million dollars in disputed legal fees.
Posted in State News |

No Comments »