September 2nd, 2010 by Anna Laura Rehwinkel
An early morning explosion in the Gulf of Mexico is sending shock waves all the way to Florida's state capitol.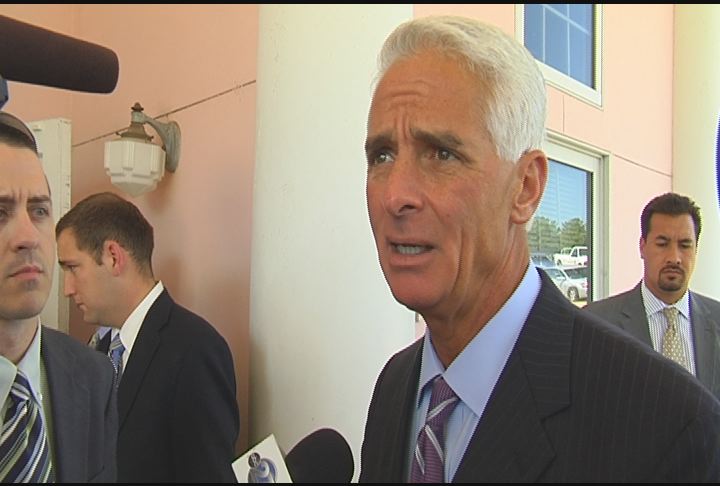 An oil rig exploded just west of the infamous Deepwater Horizon explosion. There is still no word on whether or not the well is leaking oil, although a 100 foot wide sheen can be seen on the water near the site of the explosion. Governor Charlie Crist, who fought for a constitutional ban on offshore oil drilling in Florida, was still catching up on the news when we caught up with him around noon today.
"We'll I heard the same news. I think some of the details are yet to be revealed. We don't know what all the facts are, but obviously it's very disturbing to hear about anything like that. We hope that nobody was hurt, but I'm sure we'll no more in a few hours," said Crist.
This second explosion comes just one day after Florida House Speaker Larry Cretul told members there was no need for a special session to address issues related to the first explosion, which forced thousands of fishermen and tourism workers out of jobs. Supporters of a special session are using the incident to renew calls for returning to Tallahassee.
Posted in Charlie Crist, Gulf Oil Spill, State News |
No Comments »