September 28th, 2017 by Mike Vasilinda
Since Irma began threatening the state on September 6th, more than 13 thousand price gouging complaints over have been lodged with the Attorney General's Office, but as Mike Vasilinda tells us, repeated requests for information about those complaints has been hard to come by.
As Irma approached on September 6th, the Attorney General's price gouging hot line got more than 15 hundred complaints.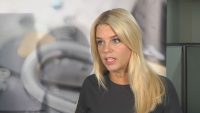 "And they are continuously coming in" Bondi said from a podium.
Reporters were given free access to interview more than two dozen call takers, all of whom genuinely liked what they were doing. Jack Hagadorn is a veteran at the call center.
"Many callers complaining about water, gas" he told us.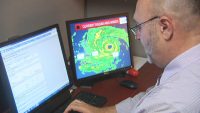 As Irma passed, the number of complaints jumped to nine thousand on Sept 12th. Now, two weeks later,  more than 13 thousand complaints has been lodged, but what has happened to those complaints?
This gas station was accused of selling gas for a dollar thirty a gallon more than what was posed on the sign out front. He denies it and is yet to hear from the state.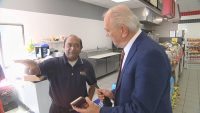 Dixit Patel is the owner.
"No..I have whatever is on the price is on the pump, and we have all the bills and everything."
Q:Have you heard from the Attorney General yet? Have they called you? Has a lawyer called you and said prove to us…?"
"No. No. No. And we don't do price gouging" says Patel.
The same is true at this station. The complaint said water was 14.99 a case. Owner Amed Barar has yet to hear from the state.
Q:"Has anyone called you from the Attorney General's Office?
"No sir"
Q:"No letters in the mail?"
"I haven't received anything" says Bazar.
In a statement, the Attorney Generals office says "Our consumer protection investigators are looking into at least a dozen matters involving companies with multiple complaints that are expected to become formal investigations; and we anticipate even more…as our review of thousands of price gouging allegations continues."
Price gouging can carry up to a thousand dollar a day fine.
Late this afternoon, the Attorney General told us it may not be necessary to contact those accused or price gouging because the evidence has been preserved. Pam Bondi also told us her office was overwhelmed, but said offenders would be punished in time, while adding she is still pursuing those who have come up with new scams after the storm passed.
Posted in State News |

No Comments »