June 5th, 2009 by flanews
Governor Charlie Crist's fourth pick for the state supreme court was formally invested Friday.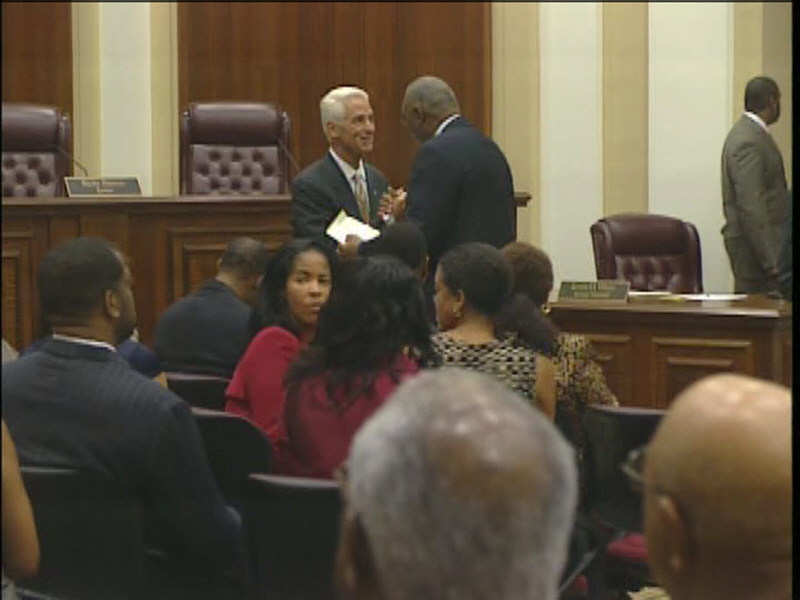 Florida Supreme Court Justice James Perry becomes only the 4th African American to be named to the state's highest court. Perry formerly served as a circuit judge in Seminole and Brevard Counties. Governor Charlie Crist's picks have been followed closely by groups calling for more diversity on the bench.
"I am proud of the diversity that this appointment represents. It means a lot to me. I've actually been embroiled with some challenge from other circuits, but that's ok. Uh, you know, If it wasn't worth fighting for, we wouldn't fight for it. And, uh, I am appreciative of the process, and I respect it," said Crist.
Crist is the first governor in state history to appoint four justices to the state supreme court in his first term.
Posted in Charlie Crist, State News |

No Comments »