August 18th, 2009 by flanews
The state is praising six public schools for raising their grades from an F to an A.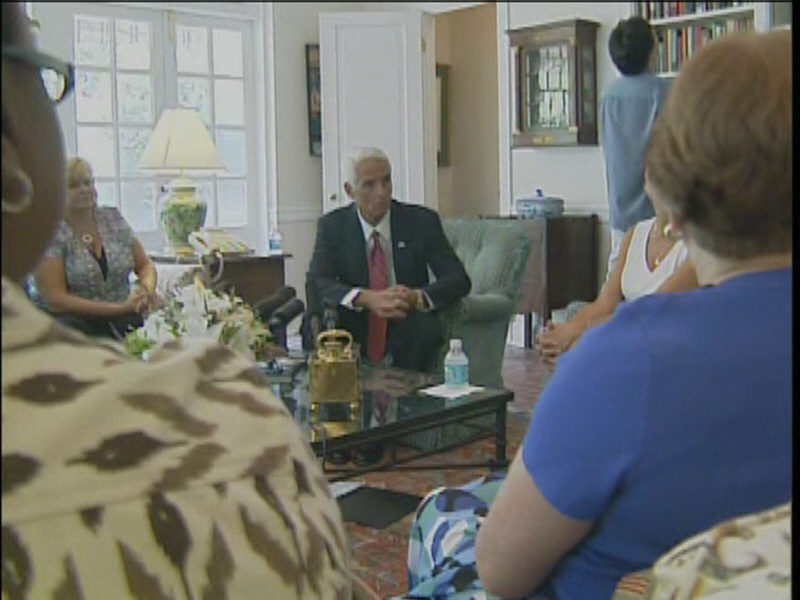 Governor Charlie Crist met with teachers and principals from five of the schools today. The group told Crist it took a lot of extra hours and help from the community to get their grades up. Crist said school grades around the state are on the rise.
"We had the highest grades in our schools this past year, about 75 parent A and B schools. That's a tremendous accomplishment. And these schools that came here to visit with us today, they went from an F to an A in one year. It's just incredible what's happening to education in Florida," said Crist.
Sheree Cagle, the principal of George S. Hallmark Elementary School in Escambia County, says keeping qualified teachers on the payroll was key to improving he school's grade.
"You have to have a faculty that works together and is willing to go beyond the call of duty, that's willing to have a lot of extra training and then to stay after school that's important, that when you get teachers trained, not to have that big turnover and have to start over next year," said Cagle.
Besides improving their school grades, the schools also meet 100 percent of the federal Adequate Yearly Progress requirements created by the No Child Left Behind Act.
Posted in Charlie Crist, Education, State News |

No Comments »