September 24th, 2009 by Mike Vasilinda
John was 21, Jessica just 15. The Lake county couple says her mother invited him to date her daughter, then had him prosecuted for statutory rape.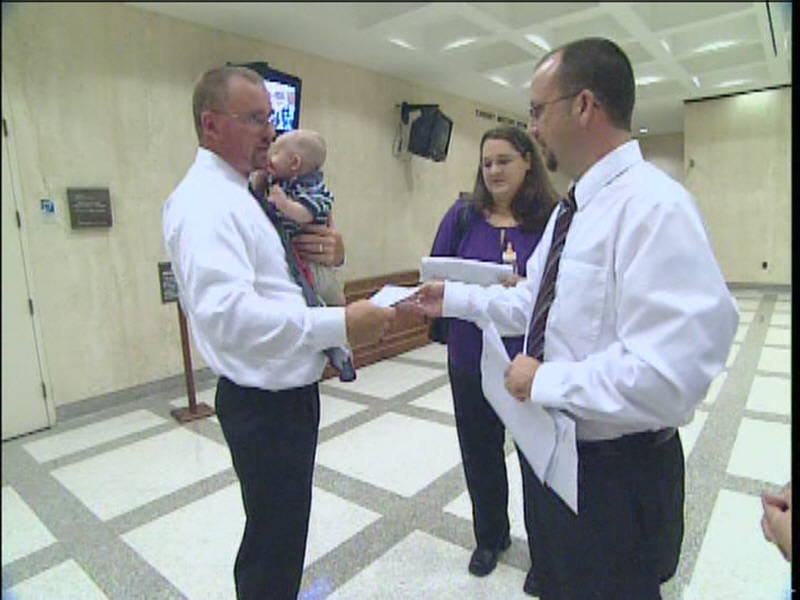 He did a year in jail. They married when she turned 18, now they have three children and Johnís seeking a pardon because being a sex offender means he canít work on some construction jobs or go to his kids schools.
ďIím not allowed to go near schools, like elementary schools and stuff like that, certain jobs," John Kemp said. "Some of them Iím allowed to, it just depends on what county it is. One job for instance called Belt Air, is by two elementary schools and Iím not allowed to go near, because we had to have a background check run on us, so I was one of those people who werenít allowed to go.Ē
Is he dangerous to kids in any way?
ďNo, heís too much of a softy," Jessica Kemp said.
Kemp got his wish. This is the second ďRomeo and JulietĒ case to come before the Clemency Board this year.† Governor Crist granted a full pardon to a Panama City man this spring.
Posted in Charlie Crist, Criminal Justice, State News |

No Comments »