December 31st, 2009 by flanews
It's been a rollercoaster year for Florida Governor Charlie Crist. Double digit unemployment, a housing crisis and opposition from his own party helped bring the seemingly untouchable politician down a few notches. But the biggest blow to Crist's popularity, as Whitney Ray explains, may have come in the form of a handshake and an embrace.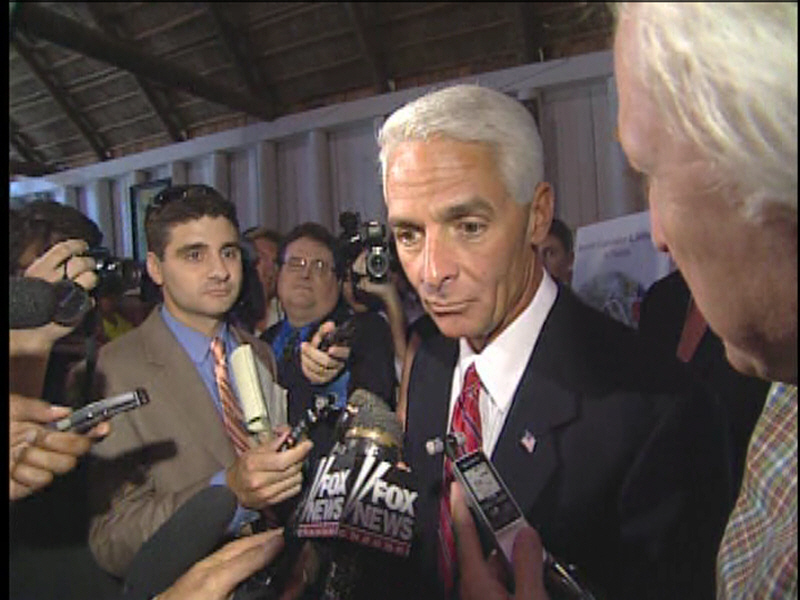 2009 started off with a bang for Florida Governor Charlie Crist. He became a familiar face on cable news. A go to guy to discuss reforming the right wing. By the end of January Crist's job approval rating was at 67 percent.
Then in February, Crist appeared on stage with the President in Fort Myers to rally support for stimulus spending. The two embraced, giving the spending plan momentum and creating attack ad gold for any Republican looking to challenge Crist's conservative credentials.
Crist announced his plans to leave Florida in May, claiming he could do more good from Washington.
Former House Speaker Marco Rubio who had already entered the race for US Senate quickly became the underdog. In June, Rubio trailed Crist by more than 30 points in the polls, victory seemed out of reach. A more recent poll suggests a tie.
Besides time, Crist also has plenty of money to get his message to voters. Crist is leading the dash for campaign cash and has smashed Florida fundraising records.
Posted in State News |

No Comments »