March 29th, 2010 by flanews
Law enforcement officers arrested more than sixteen thousand people in Florida last year for driving under the influence of alcohol.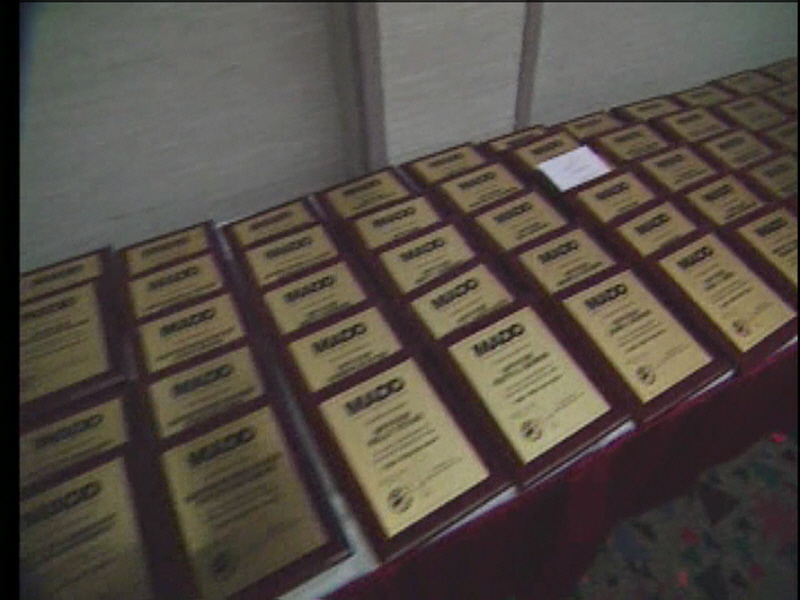 And according to Mothers Against Drunk Driving, first time D-U-I offenders have driven drunk 87 times before their arrest. Today MADD honored officers who made more than 100 D-U-I arrests in 2009. Todd Rosenbaum, the executive director for MADD in Florida, is confident that cracking down on driving under the influence is making a difference.
"I can tell you this much, last year, the numbers for 2008 are what I'm referring to, there were over 11 hundred lives lost on Florida roadways. The good news is the trend has been going down over the last few years. And we attribute that to diligent law enforcement along with legislation that increases penalties for convicted drunk drivers. To estimate the number of lives saved in Florida alone is difficult, but what we do know is since MADD's inception in 1980 we can estimate over 300 thousand lives nationwide have been saved," said Rosenbaum.
MADD supports legislation that would require ignition interlock devices for all convicted drunk drivers. These devices check the driver's blood alcohol content before allowing the car to start.
Posted in Criminal Justice, State News |

4 Comments »