November 30th, 2016 by Mike Vasilinda
Enterprise Florida is the state's economic development arm. It is holding more than 150 million dollars in cash to pay out if companies meet employment goals after relocating here, but as Mike Vasilinda tells us, legislative leaders are balking at putting any more state cash into what they are calling corporate welfare.
Governor Rick Scott says the state's job growth is a direct result of enterprise Florida closing deals to bring companies here, But Scott urged its high profile board members to strong arm lawmakers if they want to keep jobs growing.
"If we are not politically active with the legislature about the importance of job creation for every family, it won't continue"  Scott told EFI board members meeting in Sandestin today.
The public-private agency is sitting on more than 150 million in state cash. Most of it is earmarked for companies who live up to job creating commitments.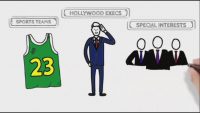 But that pile of cash was a big reason lawmakers said no to another 250 million for the agency this spring.
"It provides no allocations" said Rep. Jim Boyd when explaining the bill.
Scott will scale back his request for 2017. But, House Speaker Richard Corcoran calls the payouts:
"A horrible, horrible use of taxpayer dollars."
If he gets has his way, there will be nothing for EFI.
"People in this case, one percent of the world's wealth get this money, and that is nothing less than defects socialism, and we don't believe in socialism" says the House Speaker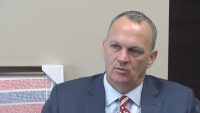 In 2015, Florida put on a full court press to try and lure General Electric's Headquarters here. Instead it chose high tax, high amenity Boston.
"The way you make your state attractive  to people is you have the number one education system, you have the best infrastructure" says Corcoran.
But Scott says no cash for a second year would be a disaster,
"Those deals are not going to happen. They are not going to happen in this state" lamented the Governor.
The clash could derail next years legislate session before it ever begins.
Lawmakers say spending money that would have gone to corporate incentives on schools and roads is a better way to attract high paying jobs.
Posted in State News |

No Comments »