February 21st, 2017 by flanews
A day after the Florida Supreme Court said death prosecutions can go forward with a unanimous verdict, the House took up the unanimous jury verdict bill late in the day, but a group of pastors was in Tallahassee arguing for a moratorium and a study of the death penalty.
Darlene Farah's daughter Shelby was shot and killed during a robbery at a phone store near Jacksonville in 2013. Farah is fighting against the death penalty for her daughter's accused killer.
"Murder is murder. Justice, you know I've asked so many different people name one good thing that comes out of the death penalty and all I hear is justice and closure. Justice for who? There's no justice" says Farah.
Farah has made several trips to the Capitol and last year opposed the legislature's 10-2 jury verdict bill that was eventually declared unconstitutional.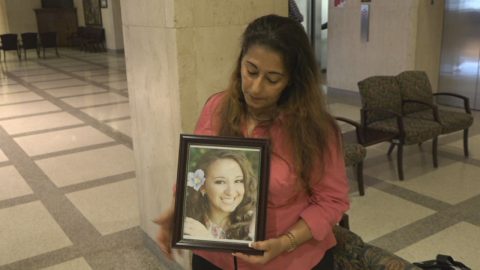 Posted in State News |

No Comments »