October 5th, 2017 by Mike Vasilinda
Governor Rick Scott put the State emergency Operations center on full alert for potential hurricane Nate. For the first time in more than four decades, the primary agency charged with preparing for and responding to a major emergency is without a permanent director. And as Mike Vasilinda tells us, the choice of an interim director is drawing some criticism.
Emergency Management Director Bryan Koon left his state job on October first.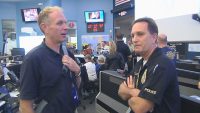 Rick Scott named Koon's chief of staff, 29 Year old Wes Maul, to be interim director. Maul spent there years as Rick Scotts travel aid, and the last 17 months at emergency management.
The lack of experience brought criticism from Florida Democratic Party spokesperson Johanna Cervone, who called the appointee inexperienced and unprepared.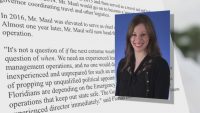 "And appointing a political crony to head, arguably, one of the most important departments in the state is frankly reckless" Cervone told us by phone.
"We're still in the middle of Hurricane season. we've got another month, almost two months left in hurricane season" governor Rick Scott said in Pensacola.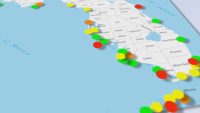 Scott was In Pensacola on Thursday urging people to prepare for Nate. Historical records show Florida has had more than 40 tropical storms and hurricanes hit the state during the months of October and November hit the state since 1900. No area of the state has been immune.
Former Director Bryan Koon called Wes Maul highly qualified, saying he has learned a lot in the year and a half they worked together.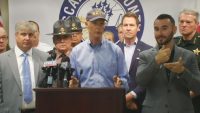 Based on what he saw from Maul during Irma, Scott also says he made the right choice.
"He was instrumental in helping us open almost six hundred shelters. So he is very resourceful and I have complete confidence in him" said Scott.
Nate's track has shifted west, but that could change..and there are still more than 50 days left in the hurricane season that could test whether Maul was the right choice.
In addition to more than 40 named storms in October and November, at least a dozen more threatened the sunshine state but later changed course.
Posted in State News |

No Comments »