October 9th, 2017 by Mike Vasilinda
The fourth amendment to the US Constitution protects your right from unreasonable searches, but legislation being heard at the state Capitol today would go one step further, making it harder for police to search your home or car. As Mike Vasilinda tells us, most people don't realize they already can say no to a warrantless search, but few do.
Police who smell weed in your car, or see a weapon on the seat have probable cause to search your vehicle. Statistics gathered by State Senator Gary Farmer suggest that in a quarter of the cases police seek consensual searches, those being searched feel violated.
"You have a right to refuse a consensual search, that's why its called a consensual search" say Farmer.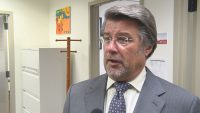 Farmer says it's because most people don't feel they can say no to police.  His legislation would require such a notice.
"To be able to exercise a right, you have to be fully aware of your right. You have to be conscious to all elements of that right" says Farmer.
A US Supreme Court ruling 1973 found citizens didn't have to told they could object to a search.
Florida's Police Chiefs say the legislation raises concerns, though they have yet to take an official position.
State Senator Dennis Baxley says the legislation is headed the wrong direction.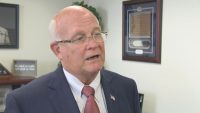 "I think it could be made part of your drivers license that you are going to cooperate with law enforcement. If you don't want to, then you don't have to have a drivers license."
Q:"So you would actually go the opposite way?"
"Absolutely. I think we are supporting too much rebellion against law enforcement doing their job" says Baxley.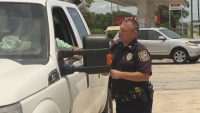 But the sponsor believes that telling people their rights would result in better cases at trial.
"So many police officers now have body cameras, they're going to tape that exchange right there. So how is an accused gonna come in and say I didn't consent to that search" says Farmer.
The legislation faces an uphill battle in conservative legislature.
The Senate Criminal Justice Committee postponed a vote on the legislation after opposition from several members, According to the U.S. Department of Justice, in 2008 50.8% of searches conducted on vehicles and drivers were performed with consent, while 78.3% of total searches were perceived by the subject as illegitimate.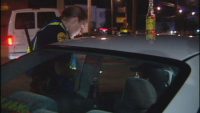 Posted in State News |

No Comments »