October 19th, 2017 by Mike Vasilinda
Unrest at college campuses over speakers is nothing new. As Mike Vasilinda tells us, Florida State University has struggled with controversy over so called hate speech, and thrived.
In 1999, then FSU President Sandy D'Alemberte had his own freedom of speech problems.

FSU Professor Glayde Whitney had written a glowing tribute to Former KKK grand wizard David Duke.
Students were livid.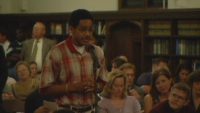 "So, Can Florida State University afford to have students paying tuition to be mis-educated by this man" asked a student at a 1999 town hall meeting on campus.
D'Alemberte defended Whitney's First Amendment rights.
Q:"Why was that important"?
"We;;, you know, academic freedom. I thought he was absolutely wrong. but darn it I did not want to stifle anybody. I did not want to take away his privileges" D'Alemberte says today.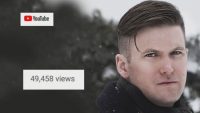 Spencer has his supporters. A YouTube video has been generating more than a thousand views an hour since it was posted Wednesday.
"Basically, anytime the left doesn't like someone they'll find a way to make their words hate speech" chimes the announcer in the eight minute video.
D'Alemberte thinks the University of Florida played into Richard Spencer's hands by first blocking his speech.
"I think they way it's been handled has given him a hell of a lot more exposure than he should have gotten. I think UF was wrong in the first instance to turn him down."
And D'Alemberte says we can all learn by listening to different view points.
"And you really need to get the pressure off, and one of the ways you do that  is by allowing speech."
Even if we don't agree with it.
While the FSU professor did keep his job, he was not allowed to teach classes required for graduation.
Posted in State News |

No Comments »