February 1st, 2018 by Mike Vasilinda
State lawmakers are trying to plug a loophole that is letting potential sex offenders destroy evidence before it can be seized, and as Mike Vasilinda tells us, the bad guys are getting help from the very people who tipped off police in the first place.
When web services like Gmail, Facebook and others find child porn in a subscribers account, they notify the National Center for Missing and Exploited Children. It in turn calls local police. They get a subpoena for the material, and send it to the provider. State Representative Chris Latvala says what happens next will stun you.
"So the Facebook, Google, some of the other social media sites will immediately let that account holder know there is a subpoena for their account, and that law enforcement has subpoenaed them" says Latvala.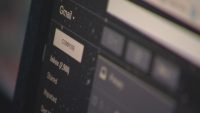 But what happens after the perp is notified is predictable says Agent Michael Spadaforafrom the Brevard Sheriff's Office "Evidence could  be destroyed. Children can be coerced. We did one case where we had to force entry into a house, and the individual is running CD's through a shredder."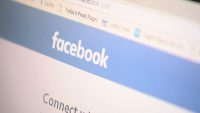 Legislation moving at the State Capitol would tell providers they can't tell the perp about the subpoena for at least 6 months.
None of the most familiar, big  internet names have publicly opposed this legislation, but we're told they are working behind the scenes to make changes.
Through three committee hearings, only one independent data firm has suggested the bill goes too far. John Sawicki is with Forensic Data Corp.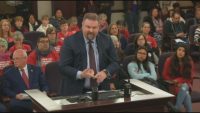 "A doctor, a lawyer, a families accountant could have their emails seized" says Sawicki.
Sponsor Chris Latvala says the loophole exists for just one reason.
"These companies are more concerned with their trade secrets or their products than doing the right thing."
Police say they need at least six months before suspects are told about the investigation.  That;'s because these cases often involve a dozen or more young victims.
Current law already allows the collection of stored material for web services without a warrant as long as its 180 days old. The current legislation only changes the time the companies must wait before telling subscribers lawmakers are looking at their account.
Posted in State News |

No Comments »