February 5th, 2018 by Mike Vasilinda
Ten months ago, the state apologized for more than a hundred years of abuse at the Dozier School for Boys. Now, as Mike Vasilinda tells us, it may take the first step to compensate the survivors.
Once they started looking, Researchers found 30 more bodies than they anticipated in unmarked graves at the Dozier School for Boys. Many remain unidentified. For those that survived, the state apologized last April.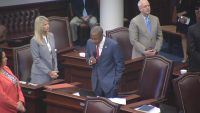 "We say again, we're sorry" Sponsor Daryl Rouson said on the Senate Floor last April.
The self named White House Boys…the name coming from the cinder block house where they were beaten, called the apology a big step forward. Robert St. Claire now lives in Satsuma, Fl.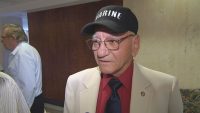 "I can sleep a little better now, the truth is finally out in the open."
Now the state may create a registry of the survivors. It is the first step toward possible compensation for the abuses.
"There is some question as to how many are still living" says Rouson, who is now sponsoring the legislation.
Called the Victims of Reform School Abuse, the legislation requires survivors to provide proof from state archives that they were sent to Dozier between 1940 and 1975
And if this legislation passes, victims would have until October first to register with the state. And a certified list of victims would then come back here to the legislature.
Lawmakers could choose to compensate them says Rouson.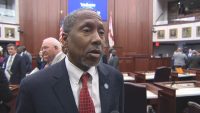 "Whether its scholarships for their children, whatever form it comes in, it could be compensation, monetary compensation. But those decisions will be made once we've identified a class."
Or they could just simply look the other way, just as the state did for more than a century.
One 75 year old former resident wrote Senate Sponsor Rouson, saying he left Florida and hasn't come back since his beatings at Dozier. He vowed to come back if and when the White House where the atrocities took place, is torn down.
Posted in State News |

No Comments »