February 13th, 2018 by Mike Vasilinda
First responders in Florida may soon have new mental health benefits to help them with the trauma they see everyday, but as Mike Vasilinda tells us, it could be local taxpayers who end up footing the bill.
First responders see the grizzliest of things, the kinds of things we can show you on TV.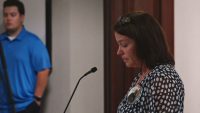 Leslie Dangerfield is the widow of a first responder who took his own life. She says he say too much:
"Recovering a toddlers body from the river. Holding a child clutching a teddy bear as she took her last breath, and carrying decapitated teens body across the sand who was a victim of a shark attack" said Dangerfield.

First responder Stevie LaDue took his life last September. He had sought help for the mental strain of the job, got it, then had it taken away.  Ed Benoway  is his father in law.
"He didn't want to die, but he wanted the pain to go away."
Now state lawmakers are closing in on legislation requiring cities to educate firefighters on PTSD and cover their treatment, including paying them while injured, just as they would for a broken leg. Rep. Sean Shaw (D-Tampa) says of the legislation: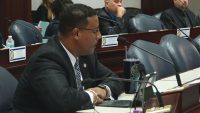 "This is one of the most important bills this legislature will address this session."
Meghan Villa is Stevie LaDue's sister. She believes the legislation could have saved her brother.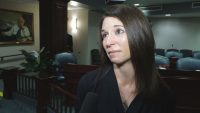 "When you lose a family member to suicide, so many things become uncertain. And one thing I am certain is this bill needs to pass" says Meghan.
The price tag for increased benefits…anywhere from thirty to one hundred million dollars a year.
Florida cities have opposed the legislation because of the cost…but now they have scaled back their opposition, asking lawmakers simply to make the date of the new coverage coincide with their insurance polices renewal.
Cities fiscal year begins on October first. The legislation applies to all first responders, The bills sponsor is a firefighter who ran for office because of the gap in coverage he and his fellow first responders see everyday.
Posted in State News |

No Comments »